Tarangire, Ngorongoro,Serengeti and Lake Victoria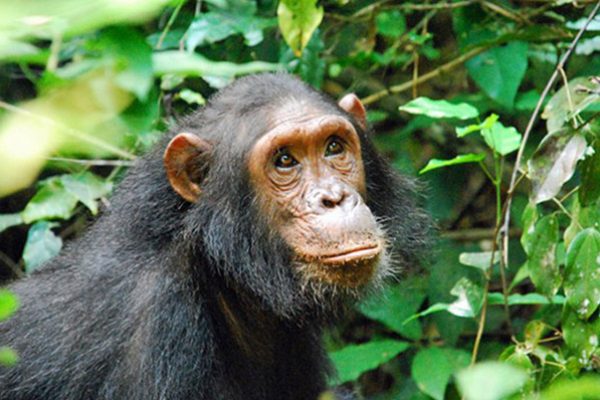 Tarangire/ Ngorongoro/ Serengeti/ Lake Victoria
(Possible Connection with Zanzibar)
This unique itinerary combines the best of the Northern Parks along with experiencing first hand our closest relative, the chimpanzee within the constraints of Rubondo Island National Park. Relax on the island in Lake Victoria after the wild life bonanza before flying out.
This itinerary is best co-ordinated with the timing of the "Southern Migration". Ask us to help you prepare a similar itinerary with the "Northern Migration"
Our Program (10 Days / 9 Nights)
DAY 1
Arrival at Kilimanjaro Airport (pm) Collection by KKT and transport to overnight accommodation in Arusha Town for briefing by tour leader.
DAY 2
Morning departure and drive to Tarangire National Park, famous for its thousand year old baobab trees and prolific herds of elephants. We enjoy an afternoon game drive before proceeding to Karatu outside the Ngorongoro gate and overnight.
DAY 3
Morning departure from Karatu to enter the Ngorongoro Conservation Area and proceed down into the world heritage Ngorongoro Crater, with its picturesque environment and high density of animals and birds, for a half day game drive. We exit in the afternoon and proceed to Ndutu, in the path of the 'Southern Migration", where we overnight.
DAY 4
Full day game drive amongst the migrating herds of wilderbeast and other plains animals shadowed by the local predators, lions, leopards and cheetahs. We return to our lodge for dinner and overnight in Ndutu.
DAY 5
Leaving the massing herds behind, we proceed by means of a game drive through the Central Serengeti , noting the changes in the landscape and types of animals, before arriving at Seronera in the late afternoon. We overnight in Seronera.
DAY 6
Morning departure along the western corridor of the Serengeti before exiting the park and arriving at our destination near Mwanza on the shore of Lake Victoria. We watch the sunset over Africa's largest lake, before dinner and overnight.
DAY 7
We proceed south along the picturesque shore of Lake Victoria to arrive at Kasende, where we then transit by boat to Rubondo Island National Park. Again we watch the sunset and overnight at Rubondo within the park.
DAY 8
We awake to an early morning game drive and orientation around Rubondo Island before we pay an afternoon visit to man's closest relative, at the "Chimp Habituation Centre". We spend the afternoon learning about and experiencing our primate "cousins" in their natural environment before returning to our accommodation and overnight.
DAY 9
Time to wind down. We proceed out on the Lake Victoria for an early morning fishing safari with an opportunity to catch the Nile Perch, one of Africa's largest fighting fish. After lunch, we have the option to relax with various lakeside activities. Overnight in Rubondo.
DAY 10
All good things come to an end. Saying goodbye, we proceed back around the lakeshore to Mwanza for our afternoon flight to Kilimanjaro airport and onward destinations.
Included – KKT Guide, full board including lunch boxes in the field, game drives, internal flights, airport transport connections and entrance fees for national parks, all as indicated within the itinerary. External flights, health/travel insurance, immigration expenses ect, covid testing and vaccinations, all personal items, beverages and staff gratuities are outside the scope of the itinerary.
HOW TO MAKE PAYMENT
Payment can be made by direct transfer or by credit card through our bank, National Microfinance Bank (NMB) Arusha in accordance with the preference of individual clients and the final invoice at the time of completing the reservation.
Booking
Please ensure that you have read and agreed with the final quote and itinerary before booking your tour. Check group size, accommodations lodges, travel dates, activities, inclusions and exclusions before making a decision. We reserve the right to book the lodges upon availability and alter activities and itineraries in the event of circumstances beyond our control. We will do our best to replace any particular service with something of equal quality and interest in such cases.
Payment
In order to secure your booking a 30% deposit of the total cost is required except when your booking date is less than four weeks prior to the tour start date in which case 100% of your payment is required. Once your down payment is applied, we will email you an invoice to confirm your booking. The remaining balance is required four weeks prior to the tour start date.
Cancellation Policy
Should you wish to cancel your tour please inform us immediately by forwarding an email to info@karibukaratutanzania.com The date of your cancellation will be deemed as the date when written notice is received by KKT. We have a scale of cancellation charges based on the decreasing likelihood of a replacement booking being made. It is as follows: for cancellations made prior to 70 days of departure, 90% of all payments will be refunded; for cancellations made between 69 to 40 days of departure, 50% of any payment will be refunded; for cancellations made 39 days or less before the tour start date, no refund will be provided. Purchase Travelers Insurance if you are concerned about this possibility. Once the tour has started, no refunds will be given for unused service (see force majeure below).
Force Majeure
In no event shall KKT or any provider of services on its behalf be responsible or liable for any failure or delay in the performance of its obligations hereunder arising out of or caused by, directly or indirectly, forces beyond its control. These include, without limitation: disease; weather conditions; park closures; mechanical problems with transport; terrorist activities or riots; fire; flood; natural catastrophes; loss or malfunctions of utilities, communications or computers (including internet services); or any similar results. It will be understood that KKT shall use reasonable efforts to resume performance as soon as practicable under the circumstances. Any delay in or failure of performance must not be considered a breach of agreement and will be excused to the extent caused by any occurrence beyond the reasonable control of the company.